Beware the Internet Rumor Mill: Tips for Staying on Top of the Latest Research News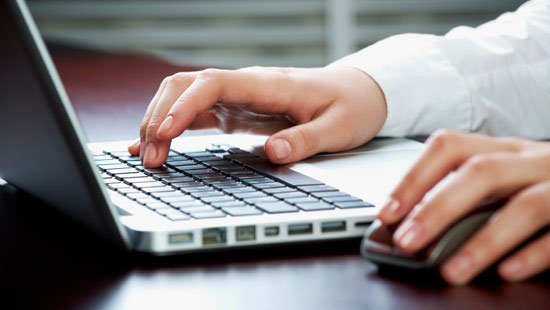 The promise of scientific research provides hope for those with ALS. These last few years have been a tremendous period of progress in gathering new insights into this complex disease.
The Internet provides an amazing volume of information, including access to scientific and medical journals that were once less accessible to lay audiences. With the good, also comes the bad. For every reputable website, there are often dozens more with either inaccurate or misleading information.
How do you differentiate Internet fact from fiction? How do you know if what you're reading online is true?
Knowing the source of the information you're reading is a good place to start. Is a trusted news organization, medical society or academic journal such as The Journal of the American Medical Association or The New England Journal of Medicine reporting the study? Can you find the same information reported in at least a half dozen or more other trusted national news or health-focused websites like those listed below.
The ALS Association – www.alsa.org
WebMD – www.webmd.com
Healthfinder – www.healthfinder.gov
MayoClinic.com – www.mayoclinic.com
Health on the Net Foundation – www.healthonnet.org
ALS Untangled – www.alsuntangled.com/
According to a 2012 Pew study, 72 percent of Internet users say they looked online for health information within the past year confirming the Web is an important and trusted portal for learning about diseases such as ALS.
Take for example, the wildly popular Ice Bucket Challenge, which became the sixth most popular searched topic on Google in 2014 raising visibility and awareness for ALS to unprecedented levels. This incredible volume of attention also attracted its fair share of internet trolls, or those who spread mistruths, nasty comments and create havoc for their own gratification.
The ALS Association recognized that some of these rumors could cause confusion or concern and provided guidance and clarification to those who visited our website seeking answers. Know The ALS Association closely monitors rumors and mistruths that may impact the lives of those living with ALS and will address these issues on our website and social media channels.
It's also important to recognize when surfing the Web that some profit seekers take advantage of those with serious illnesses such as ALS by posting false or misleading claims for treatments or procedures that lack sufficient scientific evidence and could potentially do more harm than good.
Be on the lookout for:
Websites that carry a heavy amount of advertising, personal testimonials, overly positive language, or seek payment for treatments or services.
Information that sounds too good to be true. There are no quick miracles or a cure for ALS. Avoid websites that boast promises to deliver a cure for ALS along with a host of other serious diseases. You can trust your health care provider and The ALS Association to validate the most currently available research information.
Websites that discredit standard research practices or instigate rumors. For example, some deceitful profit seekers may make false claims suggesting people with ALS or other serious diseases can have access to promising treatments if they're willing to travel great distances and sometimes pay hefty sums of money. Know The ALS Association Research Program in partnership with the scientific community is still seeking effective new treatments. Studies all over the world, many funded by The Association, are ongoing to develop effective treatments and cures for ALS.
Information sources without medical or academic credentials. The top experts in the field of ALS research typically have "Ph.D. or M.D." in their title indicating a tremendous amount of academic study in order to earn these prestigious credentials. You can double-check an expert's authority and trustworthiness by typing their name into Google or consulting your health care provider.
Research that has not undergone a rigorous vetting process. The U.S. Food and Drug Administration (FDA) has set rigid guidelines by which all medical research to bring new drugs and therapies to market must follow. This process includes several phases of study to protect patients from harm. Most researchers will also welcome academic review of their work, which also serves as an important check and balance system.
While there is a great deal of false or misleading information circulating on the Internet about ALS, and other serious diseases, the Internet is an important tool to help you have better conversations with your health care provider.
If you find a study or information that is questionable, contact an ALS Trial Liaison and make a note of it to share with your health care provider during your next appointment. Become a savvy Internet researcher by seeking out reputable health-related websites. Above all, if what you're reading sounds too good to be true, it most likely is. The ALS Association is here to help you navigate life with ALS, and your local chapter is only an email or phone call away.