An Ounce of Prevention Helps in Financial Planning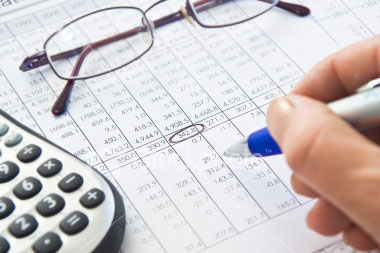 Benjamin Franklin was right when he coined the phrase, "An ounce of prevention is worth a pound of cure." This idea of thinking ahead certainly applies to the whole family as it faces changing ─ and many times, straining ─ finances. This can occur due to the expenses of dealing with illness, r as families will still need money for daily living, retirement for spouses, and other important needs, whether or not it's the bread winner in the family who is directly affected by ALS.
Patrick Skeldon was 59 years old when he was diagnosed with Lou Gehrig's Disease. The former commercial airline pilot and his wife Deborah were featured in the Your Money section of The New York Times article, "Planning for a Future in the Face of Terminal Illness." The Skeldons took out long-term health care insurance before the diagnosis, then used money from Patrick's 401K plan to adapt their home in Northern Virginia (with an elevator, ramp, and power generator) to meet the needs of Patrick's changing physical condition.
The Skeldons knew they did not want Patrick to go to an expensive health care facility but instead have his care managed in the comfort of the family home. Just as important, they used a financial advisor who specializes in helping people dealing with serious, life-threatening illnesses manage everything from cash flow and retirement plans to insurance and estate planning.
The Wall Street Journal offers key things to look for when selecting a financial planner, including information on "How to Choose and Use Financial Software." In addition, the National Association of Personal Financial Advisors (NAPFA) is a respected source of information that provides tips and tools with a selection of free educational videos on "Comprehensive Financial Planning" and more. NAPFA also has a very useful checklist to help in decision-making when it comes to finding the best financial advisor.
Candid discussions between family members and caregivers early in the process are essential to easing the burden for the family and person with ALS down the road. When evaluating your own financial situation, you may want to consider the following strategies:
Pay attention to taxable income and deductions for the year.
Confirm titling of financial accounts (bank, investment, etc.) to ensure that all accounts are held jointly or in the sole name of the survivor. A Payable on Death or Transfer on Death designation is recommended where the survivor is not a spouse.
Check disability insurance policies to see if there is a Waiver of Premium provision. This will allow the insured to stop paying premiums after a pre-determined waiting period.
Check the beneficiaries on life insurance policies and retirement plans.
Review investment portfolios to reflect current cash flow needs and risk tolerance.
Review or build a budget of income and expenses.
Review health insurance coverage. Confirm what additional coverage is available now for home health needs. Find out what coverage will be available to the survivor.
Consider Social Security benefits.
Evaluate alternatives for IRA and retirement plan distributions.
Because each family is different, and financial situations vary, a well-trained and properly Certified Financial Advisor can help to map out the particulars given the age of the person who is sick, home ownership, stability of a spouse's job, and many other specific conditions that are unique to a family.
The ALS Association also offers additional information and tools to help with options and decisions about the future of your finances.