ChallengeALS - Participate
Participate to #ChallengeALS
Help create a world without ALS by getting involved in the way that best suits YOU. Share. Walk. Volunteer. Help raise funds, and more.
This August…and every August until there's a cure.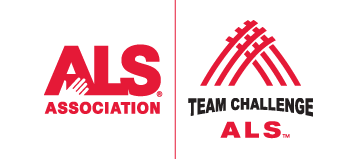 What will you do in 2016 to challenge yourself?
Test your Strength.
Push Your Limits.
Fight ALS.
Find an Endurance Event Near You
Walk in honor.
Walk in memory.
Walk to defeat ALS.
Find a Walk Near You
#ChallengeALS in Your Community
The ALS Association helps patients and families cope with the day to day challenges of living with ALS by providing information, resources, and referrals to many sources, including a wide variety of community services. Get connected with your local chapter and learn how you can #ChallengeALS in your community.
Want to create your own webpage to collect donations for ALS? Hosting a fundraiser to benefit ALS? One Dollar Difference is a unique, easy-to-use, and fun way you can #ChallengeALS anywhere you are! Personalize your own webpage; share it with friends, colleagues, and your social network; and keep track of the gifts you receive.
Ride to Defeat ALS
We challenge you to Ride to Defeat ALS. Riders of all levels can jump on their bikes and ride in honor or in memory of those living with ALS. From coast to coast, there are many beautiful landscapes to choose from!
Connect With Us
Sign up to receive important and timely information from The ALS Association and learn how you can continue making a difference throughout the year.